WHY A JUICE CLEANSE?
A juice cleanse is a holistic reset for:
- The break with bad eating habits.
- The break with stress in everyday life and physical strain.
- The microbiome & your Digestion.
- Your skin and cell metabolism processes through autophagy.
OUR PACKAGE WITH THE BEST SPECTRUM
COLD-PRESSED ORGANIC JUICES
7x 500ml Life Blood
6x 500ml The Radiator
5x 500ml Supergreen
5x 500ml Rehab
4x 500ml Run, Forest
ACTIVE PROBIOTICS
2x Burning Man Shot
1x Kombucha
HOLISTIC SKINCARE
1x Cleansing Face Mask
During the juice cleanse you will drink4 juices and 711-840 calories per day.
WAS DICH WÄHREND DER 7 TAGE SAFTKUR ERWARTET
The DALUMA 7-day juice cleanse pursues specific goals with varying juice composition per day.
The app guides you through the three days of fasting with daily push messages for reminders, motivation and tips.
You can find the exact schedule for your juice cleanse here.
Be Better Together - Save 10%
Do something good for yourself and for others at the same time! With SHARE THE JOURNEY we give you 10% discount on your program, if you do it together.
Get a 10% discount with your friends
UNIQUE QUALITY FOR A BETTER JUICE CLEANSE
ORGANIC QUALITY & POLLUTANT-FREE
Pesticides and fungicides in conventional agriculture have negative effects on the microbiome, as well as the cell and metabolic processes in your body.
That's why we consider organic quality not only a must for the environment, but also for your goals.
BEST PROCESSES FOR NUTRIENT PRESERVATION
Thanks to the special cold-pressing process all ingredients are preserved as best as possible and we guarantee that you receive all important vitamins and minerals during the juice cleanse. Thanks to the HPP process, our juices can be kept for a longer period of time.
FREE OF POLLUTANTS THROUGH UNIQUE PACKAGING
Mineral oils and plasticizers in conventional mineral oil plastic are often used in the Science for dubious effects as examined on hormone balance. We avoid these risks.
BEST EFFECTS THROUGH BETTER NUTRIENTS
DEVELOPED WITH NUTRITION EXPERTS
Together with nutrition experts, we have developed the best composition of macronutrients such as carbohydrates and proteins. We largely avoid sugary standard products such as apple and orange in order to increase important fasting effects such as autophagy.
HIGHER DENSITY OF MICRONUTRIENTS
Through the best spectrum of 3.7kg of high-quality fruit and vegetables per liter and up to 13 ingredients per juice: vitamins, minerals, enzymes, trace elements, polyphenols and antioxidants are bio-catalysts for metabolic and cell formation processes in the body and promote a better regenerative effect of the juice cleanse.
APP GUIDE FOR THE BEST JUICE CLEANSE EXPERIENCE
WE ACCOMPANY YOUR CLEANSE
Instructions with a daily step-by-step guide, do's & don'ts and supporting tips for a successful juice cleanse.
Further information on nutrition, exercise, mental health with shopping lists, recipes, scientific articles and book recommendations.
Daily support through regular push notifications and videos.
---
WHY THE HEALTH COMMUNITY LOVES US

After just 5 days of my DALUMA juice cleanse, my body fat percentage was down 2.1% and I gained 0.7% protein. My metabolic age has gone down by 1 year. I am very happy that my body is detoxifying so well and I will now repeat the cleanse every year.
Melanie Kroll

The daily app support made the juice cleanse particularly easy for me and the juices are delicious.
Hendrick Giesler

The DALUMA app is a great companion and makes the juice cleanse even easier. The juices are varied, delicious and the packaging is compostable.
Karlotta Henke

War super zufrieden. Habe die Säfte innerhalb von einem Tag erhalten. Die App ist übersichtlich gestaltet und die Inhalte sehr inspirierend! Zudem hat der Kundenservice auf meine Fragen sehr schnell und super freundlich geantwortet.
Katja K.

Wow, right decision. Juices were exciting and pleasant in taste. No food cravings and high energy levels. Really a great feeling after 7 days - I'll do it again!
Friederike H.

No hunger, no headaches, everything tastes great and energizes!
Paula G.

Great backup with the app and the juices are just delicious.
Caroline S.

Good quality and excellent customer service :)
Stefan H.

The quality and the ingredients are very great!
Kristin Z.

Best experience! Delicious. Delivered quickly, incredibly well and of high quality.
Mesut A.

The 3-day juice cleanse from DALUMA can only be recommended. Delicious, varied and balanced juices that get you through the day. In particular, the Magic Mushroom Kombucha & the shots tasted excellent.
Eva B.

Excellent service, smooth and easy app walkthrough, perfect mix of drinks. I felt completely recovered and would highly recommend it.
Christian L.
---
Next Level Juice Cleanse Manual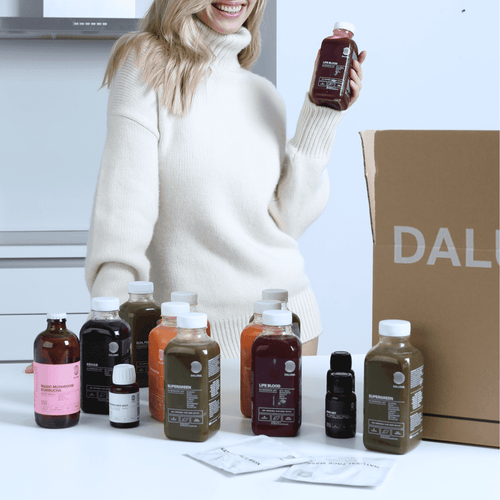 Vor der Saftkur
Lade Dir die DALUMA App herunter und starte Deinen Juice Cleanse 1 Tag vorher. Du erhältst nun alle wichtigen Informationen und tägliche Erinnerungen sowie Tipps und Tricks über den Cleanse. Iss das letzte Mal um 18 Uhr am Tag vor der Saftkur und trinke einen Burning Man Shot. Was mit Deinem Körper während der Saftkur passiert, was sie für Vorteile mit sich bringt und wie Du sie am besten meisterst, findest Du in unserem IGTV.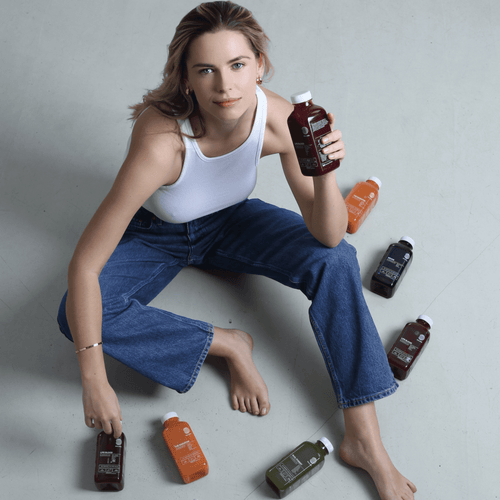 Während der Saftkur
4 Säfte täglich, alle 3-4 Stunden 1 Saft. Unsere Säfte liefern Dir alle wichtigen Nährstoffe und ersetzen für die Tage Deine feste Nahrung. Trinke viel Wasser, pur oder mit Himalaya Salz und ungesüßten Tee. Wenn Du Dich nach etwas Wärmendem sehnst, trinke eine Gemüse- oder Knochenbrühe. DU bist Priorität! Gönn' Dir die Cleansing und Hydrating Face Mask für den äußeren Glow. Trainiere nicht zu intensiv!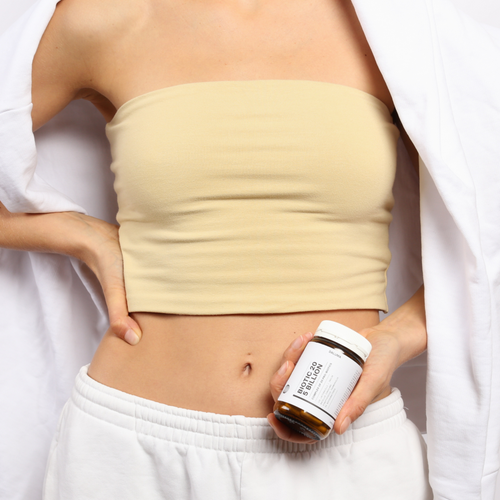 Nach der Saftkur
Baue Deinen Darm nach der Saftkur mit Kombucha und 2x Mind\Set Shots auf. Unterstütze ihn langfristig mit eizigartigem Spektrum an Kulturen im Biotic 20/5 Billion. Beachte, dass Dein Körper einige Tage nur Flüssigkeiten zu sich genommen hat. Starte am ersten Tag nach der Saftkur mit Smoothies, einer Suppe und etwas leicht-verdaulichem. Du hast Deinem Körper intensive Regeneration ermöglicht.
---
SUPPORT YOUR RESET EFFECTS HOLISTICALLY
Our supplements and daily packages help you to achieve your goals in the long term and to maintain healthier routines.