NATURAL TONING
ABOUT THE PRODUCT
The natural toning package is the perfect companion for the natural toning program from the DALUMA app! It provides valuable protein and resources for a successful toning program. Replace one meal a day with a cold-pressed juice that provides you with all the important nutrients. Tighten your body with a detailed training and nutrition plan from personal trainer Hermione Plumptre. We accompany you with all information and daily reminders through the entire program.
---

Ich muss zugeben, dass die meisten veganen Eiweißpulver mir nicht so richtig gefallenn. Das Protein von DALUMA, ist bis jetzt das Beste was ich je hatte. Klar schmeckt es nicht nach Vanille, Salty-Caramell oder sonst was, sondern eher neutral. Das kann man gut oder schlecht finden, aber dafür kann man es finde ich noch verbreiteter einsetzen und so auch anedere Dinge als Shakes (Smoothies, Saucen, ...) proteinreicher gestalten. Und wie gesund die künstlichen Geschmäcker sind, sei mal dahingestellt... Die Löslichkeit und der Geschmack sind deutlich besser als bei allen andern veganen Produkten die ich bis jetzt probieren durfte.
Alexander R.

The taste is really good, I'm pleasantly surprised! The quality of protein powders is very important to me, which is why I chose this one. In addition, the price is really fair compared to other products. It also has stylish packaging and the company values sustainability. Really great!
Moritz N.

Nach ein paar Tagen muss ich ehrlich sagen, dass das Proteinpulver wirklich gut ist. Kein künstlicher übersüßer Geschmack, keine Probleme mit Blähungen oder ähnliches. Tolles Produkt!
Guido W.

Ich habe während meiner Kraftaufbauphase nach einer Alternative zu Erbsenprotein gesucht - dieses Protein tut mir gut. Ohne stückig zu werden, löst es sich gut auf, Geschmack neutral; mein Körper verdaut das Protein gut, sehr zufrieden mit dem Produkt.
Martin

Nach längerer Suche nach einem Produkt, das gut verträglich ist und nicht so künstlich schmeckt, bin ich beim DALUMA-Bio Eiweißpulver gelandet und super happy damit! Gut verträglich. Geschmacksneutral. Und nachhaltig produziert ist es auch noch! Alles in allem also eine klare Kaufempfehlung meinerseits 💪🏼
Hendrik W.

Nicht vergleichbar mit anderen durchschnittlichen Proteinen. Da ich laktoseintolerant bin, stellte ich ab der ersten Einnahme einen großen Unterschied fest. Es hat einen neutralen Geschmack, der sich perfekt mit anderen Zutaten kombinieren lässt (Erdnussbutter + Banane, mein Lieblingsrezept!).
Augustin R.

Bisher bin ich von dem Pulver begeistert. Das erste was mir wirklich richtig gut schmeckt. Zudem macht es von der Quali einen mega Eindruck
Anonym
---
OUR 360° SELF-CARE APPROACH
Our 360° approach thinks in end-to-end solutions across all categories and includes laboratory analyses, reset programs and daily packages & subscriptions to achieve your goals in the best possible way.
---
---
NATURAL TONING
Nachhaltige Definition mit neuen gesunden Routinen.
$102.59
SHRED NUTRITION
Gesunde Ernährung für langfristige Resultate.
$95.03
PACKAGE INHALTE
Weitere Produkte laden
PURE PERFORMANCE PROTEIN
Bioavailable, plant-based, without sugar
$24.84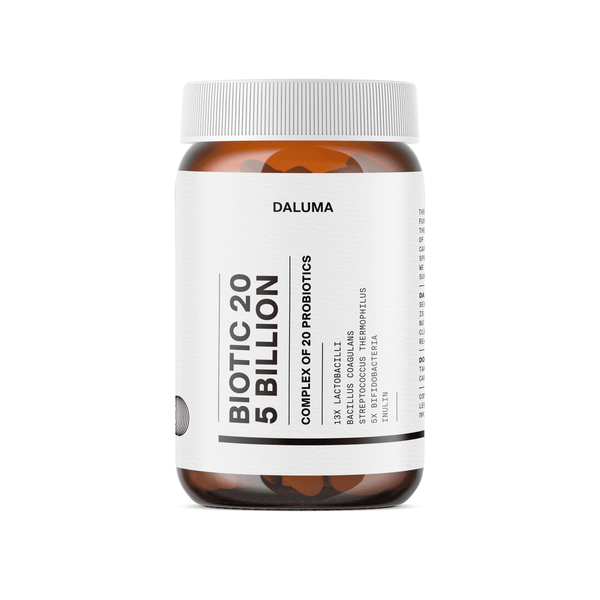 BIOTIC 20/5 BILLION
Größtes Spektrum mit höchster Dichte.
$43.19
DAILY FEEL GOOD JUICE PACKAGE
Täglich frische kaltgepresste Säfte.
$49.67
PACKAGE CONTENTS
Load more products
FOOD REACTION & METABOLISM TEST
Die Grundlage für Deine persönliche Ernährung.
$394.14
ENERGY NUTRIENTS TEST
Verbessere gezielt Deine Energielevel.
$145.78
PACKAGE CONTENTS
Load more products