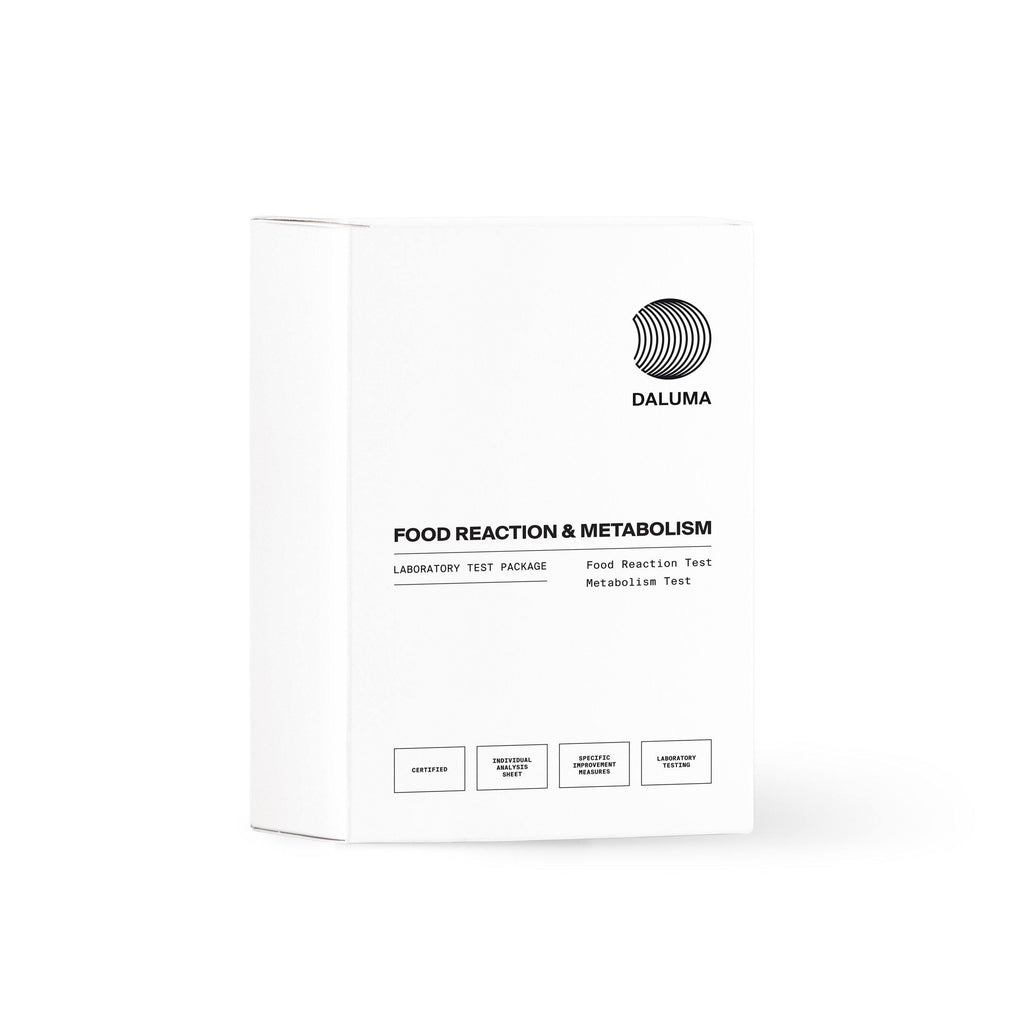 FOOD REACTION & METABOLISM TEST
Delivery time 1-3 workdays
ABOUT THE PRODUCT
Our FOOD REACTION & METABOLISM test package includes laboratory tests for the comprehensive determination of your body's tolerance of certain food groups. It provides the basis for your correct, very personal diet.

Your tolerances and how your body uses different food groups changes continuously. It is therefore essential for your health and optimal physical fitness to know exactly how your body reacts to your diet. In this way, chronic complaints can be resolved quickly and easily.
Take the test as a basic building block for your health program. It is great to do a Juice Cleanse beforehand in order to give your body the right reset and to make it ready for the change in diet
THE TEST AREAS ARE
Food Reaction Test
Do you have unresolved symptoms not knowing where to start? Such complaints can be reactions to certain foods. However, the symptoms are often unclear and difficult to assign to individual meals or foods in everyday life. Therefore, many people do not know what they cannot tolerate. This test can give you an initial orientation as to which foods may trigger reactions. It provides the first clues for a possible change in diet, which you can follow up on. For a final diagnosis, you can clarify possible food allergies with your doctor.
Metabolism Test
Are you looking for the right nutrition? A look at your DNA helps! How strong your hunger is and how well your body prevents fat, protein, and carbohydrates is determined by your genotype. Scientists have identified genes related to your metabolic type. From this you can derive your personal gene-diet and the best style of training to lose weight. You'll simply take a saliva sample for the DNA test. The laboratory then examines six genes related to metabolism, digestion, and fat loss. This way you can find out which diet and which type of exercise suit your genes.

Liquid error (templates/product line 5): Error in tag 'section' - 'Custom-Featured--collections' is not a valid section type