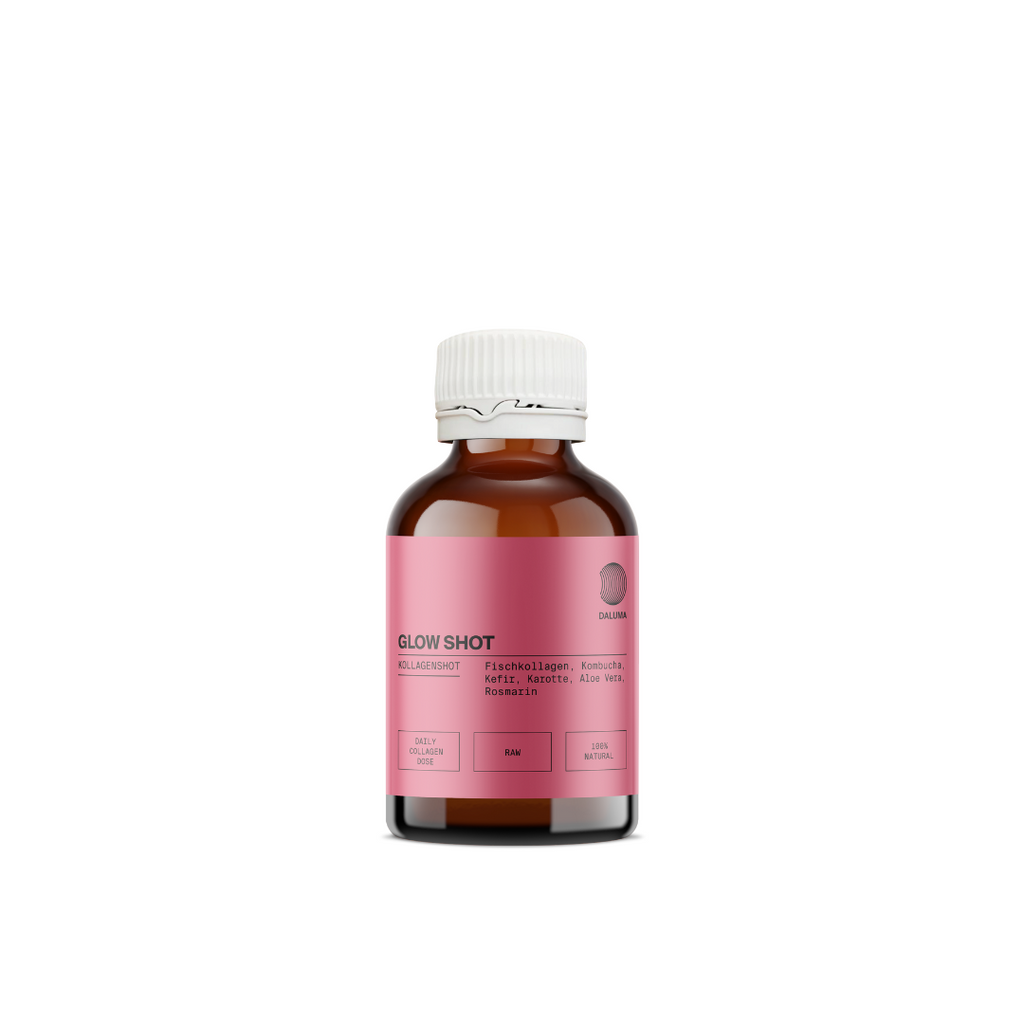 GLOW SHOT
Delivery time 1-3 workdays
ABOUT THE PRODUCT
GOOD SKIN STARTS FROM WITHIN
Good skin care is a key component of a holistic approach to health and nutrition. Our Glow Shot supports your skin with highly concentrated natural ingredients and long-lasting positive effects from within.
Fish-collagen nourishes the deep levels of your skin. Vitamin A from the violet carrot acts as an antioxidant and promotes your skin's cell-metabolism. Together with Aloe Vera our Glow Shot hydrates your skin long-term.
Through its strong effects, drinking our Glow Shot on a regular basis can positively influence the structure and radiance of your skin in the long run.
INGREDIENTS
Kombucha- and Kefircultures (Yeast- and Bacteriacultures), Carrots, Aloe Vera, Fishcollagen, Rosemary
NUTRITION VALUES
The shot contains 50ml.
Per 100 ML:
Caloric Values 99KJ/23KCAL, Fats <0,02 G, Saturated Fats <0,03 G, Carbohydrates 3,6 G, Sugar 3,6 G, Fiber <0,1 G, Protein 2,2 G, Salt 0,03 G.